A New Approach To Healthcare
At Mission Chiropractic and Wellness, we address the cause of your pain, not just the symptom. We believe that education is a big part of your success. Call today!
Welcome to Mission Chiropractic & Wellness, where we are committed to serving the families of Columbus, OH, and surrounding communities through principled neurologically-based chiropractic. Our Columbus chiropractors assist families with making the best decisions regarding their healthcare needs and reaching their full potential.
Mission Chiropractic and Wellness
I have always been heavily active in sports, so I have obtained several injuries over the years. After graduating from college, I started my career in a job where I sat at a desk for most part of the day. My body was not moving nearly as often as it used to, and I started to notice a decline in my health. Instead of taking medication or having surgeries to "fix" my symptoms, I was introduced to chiropractic care. This helped resolve my physical ailments, but more importantly, helped me regain my overall health. I realized how powerful the body was and how it can heal itself from optimizing the nervous system.
HOW CAN CHIROPRACTIC CARE IN Columbus HELP YOU?
Chiropractic care is a proven method to affect overall nervous system function and health, without the need for invasive procedures or medications. Through the correct alignment of the spine, every member of the family can achieve optimal health at Mission Chiropractic and Wellness. Chiropractic care is proven safe and effective for every age group, from infants to the elderly. Regular chiropractic care can be an effective treatment to reduce dependence on prescription drugs, alleviate the symptoms of a variety of ailments, and boost energy and overall health and wellbeing.
Common Symptoms Chiropractic May Help...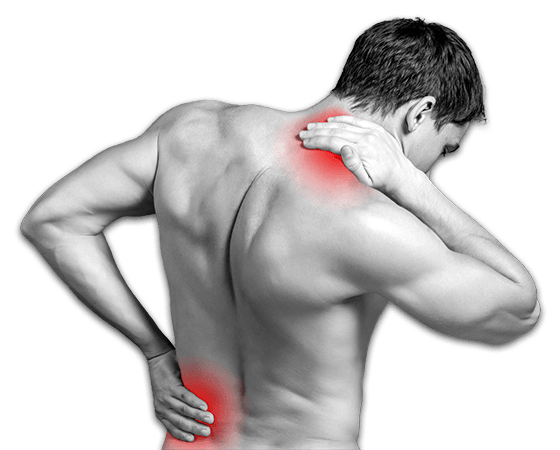 WHAT MAKES OUR OFFICE DIFFERENT

I have devoted my focus to be principled chiropractic, a family-friendly office that utilizes a unique technique called Torque Release. This technique has been proven through research to be one of the most specific, and scientific chiropractic techniques in the world. Torque Release Technique provides members of all ages the most gentle and accurate chiropractic adjustments available. This technique allows us to locate and correct the root cause of health concerns and see life-changing results. Torque Release Technique was not created for a specific condition but for the purpose of enriching a member's state of well-being and true health potential.

​Practice members have come into the office with several symptoms and are looking for relief. We have seen everything from the common headache, neck pain and back pain to depression, anxiety, fertility issues, ADHD, ear infections and so much more. The list is endless, but practice members dedicate themselves to Mission Chiropractic because they are no longer masking their symptoms, they are correcting the root cause of their problem. Practice members receive results here for the symptoms they came in for, and they choose to maintain their health through chiropractic care so they can continue to thrive and live their best life by taking a proactive approach to their health.

OUR CHIROPRACTOR AND OFFICE

My passion for overall health and natural healing continued to grow, so I enrolled into the chiropractic program at Life University in the spring of 2012 and never looked back. After graduation, I moved back to my hometown with my wife, Kate, and began my new career as a chiropractor in Columbus, OH. With the help of friends and family, I was able to open Mission Chiropractic and Wellness to serve my childhood community and strive to be the best chiropractor in Columbus.

Mission Chiropractic and Wellness is in Grandview Heights, right in the heart of Columbus, Ohio near The Ohio State University. We are located off the King Ave exit off 315 at the corner of Northstar Blvd. and King Ave.

You have made it this far, so let us help get you back to living the life you were designed to live! With or without symptoms or ailments, chiropractic will be a great addition to reaching your full potential. Contact us today and schedule your consultation at (614) 559-8666.